TOBIAS O. REMPILLO JR., CHEMIST
INTERNATIONAL RESEARCH & DEVELOPMENT HEAD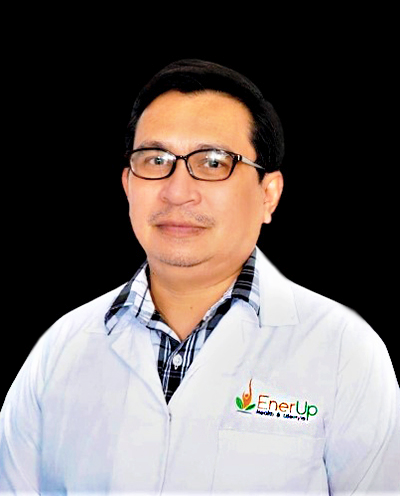 Tobias O. Rempillo Jr. is a Registered Chemist earning his bachelor's degree in Chemistry with Cum Laude honors at Ateneo de Cagayan, Xavier University in the Philippines. He also holds an MBA degree with a specialization in business economics, financial management, and marketing management.
His hard work and excellent academic performance in his college years earned him the accolade as one of the BPI Science Awardees of 1993 and Outstanding DOST-SEI Scholar. He has 28 years of work experience in the academe, chemical industries, and analytical laboratories holding positions such as Quality Assurance Analyst, Chemical R & D Analyst, QA Supervisor, and Laboratory Deputy. His expertise in the ISO 9001 Quality Management System led to his appointment as Quality Management Representative of a multinational company.
He has worked in the academe and testing laboratories in the Middle East for 14 years including developing documentation for ISO 17025 Quality Management System accreditation.
As a member of the EnerUp World's Management team, Mr. Rempillo ensures EnerUp products are manufactured by following GMP protocols and the guidance of regulatory authorities. He also performs product testing activities which are conducted using qualified and calibrated equipment, reagents with quality conforming to standard analytical methodologies requirements, and in a facility where environmental conditions are controlled. In line with EnerUp 's thrust on product innovation, he pursues R & D projects to produce new product formulations to address the ever-evolving needs of the cosmetics, supplements, and personal care market.
The formulation activities include the concomitant performance, efficacy, and safety testing of the new product.
Mr. Rempillo subscribes to the management philosophy of innovation, walk-the-talk ideology, doing things right the first time, listening and gathering facts before making conclusions, making decisions based on evidence and sound scientific rationale, and respecting differences.
Mr. Rempillo is currently an active member of the International Federation of the Society of Cosmetic Chemists (IFSCC).